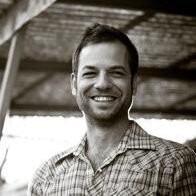 Matt Arnold grew up in Virginia where he attended high school and college. He began his professional career working as an apprentice winemaker before going to Guatemala to serve as a Peace Corps volunteer.
His work with micro-entrepreneurs in Central America motivated him to return to the US to get his MBA in Austin, TX. Since then, he has been founder of four different companies across multiple industries, always with the goal of sustainability in mind.
Matt's current venture puts him in daily contact with inspiring food entrepreneurs, many of whom look to him to help navigate the many challenges that come with small business ownership. He loves encouraging these entrepreneurs, and helping them solve problems great and small.