The National Aeronautics and Space Administration is America's civil space program and the global leader in space exploration. The agency has a diverse workforce of just under 18,000 civil servants, and works with many more U.S. contractors, academia, and international and commercial partners to explore, discover, and expand knowledge for the benefit of humanity. With an annual budget of $23.2 billion in Fiscal Year 2021, which is less than 0.5% of the overall U.S. federal budget, NASA supports more than 312,000 jobs across the United States, generating more than $64.3 billion in total economic output (Fiscal Year 2019).
At its 20 centers and facilities across the country – and the only National Laboratory in space – NASA studies Earth, including its climate, our Sun, and our solar system and beyond. We conduct research, testing, and development to advance aeronautics, including electric propulsion and supersonic flight. We develop and fund space technologies that will enable future exploration and benefit life on Earth.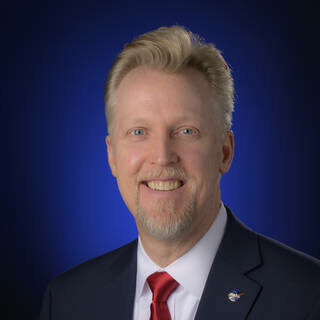 Dr. Kurt Vogel, Director of Space Architectures
Dr. Kurt "Spuds" Vogel is the director of space architectures within the office of the Administrator at NASA Headquarters in Washington, D.C. He was appointed to the position and sworn in by Deputy NASA Administrator Pam Melroy on July 19, 2021.
Dr. Vogel comes to NASA with over 32 years of U.S. government service, primarily in the Defense Department, as a technical leader, senior program manager, and chief technologist.
Prior to his NASA appointment, Dr. Vogel served 6 years at the Defense Advanced Research Projects Agency (DARPA) leading innovative research in stealth technology, electronic warfare, air-space integration, and space control systems. He managed a portfolio of classified, state-of-the-art, high-risk programs that spanned multiple DARPA offices, including both the Tactical Technology Office (TTO) and the Strategic Technology Office (STO).
Before joining DARPA, Dr. Vogel led research & development efforts at the Air Force Research Lab's Systems Technology Office (AFRL STO) where he directed the Defense Department's only science & technology portfolio, and the corresponding national tech base, for a highly-classified mission area. He oversaw 35 emerging technology areas with the goal of protecting the DOD's most valuable weapon systems. He also served as the acting Chief Technologist for the National Reconnaissance Office's Survivability Assurance Office (NRO SAO).
Dr. Vogel retired from active duty in 2010 after serving over 21 years as an Air Force officer in both the air and space domains. He was the 8th officer to lead the USAF Red Team in it's 40+ year history, and was the first Red Team Chief to incorporate the space domain into the nationally-recognized team's charter. He is a graduate of the USAF Test Pilot School, and has flown over 40 types of aircraft as a flight test engineer and civilian pilot. He was also the Chief Technology Officer for the Next Generation Bomber program, and led the production acceptance program for all B-2's in the U.S. inventory.
Dr. Vogel has served in a variety of other assignments that span work in U.S. foreign policy initiatives, prototype flight test, space test and operations, spacecraft design, advanced orbital dynamics, satellite operations, and other Presidentially-directed research and development programs in the air and space domains.
Dr. Vogel holds a Doctor of Philosophy and Master of Science, both in astronautical engineering, from the Air Force Institute of Technology and a Bachelor of Science in astronautical engineering from the United States Air Force Academy. He is a member of the national honor societies for both engineering and aerospace engineering.