Rex Environmental is proficient in the testing of hazardous materials (specializing in Asbestos, Mold and Lead) from residential, commercial, and multi-family properties. Our priority is ensuring optimum safety and habitability. Our certified inspectors have several years of hands-on experience in the environmental safety field. We put your family's safety first with immediate results, giving you peace of mind with our knowledge and experience.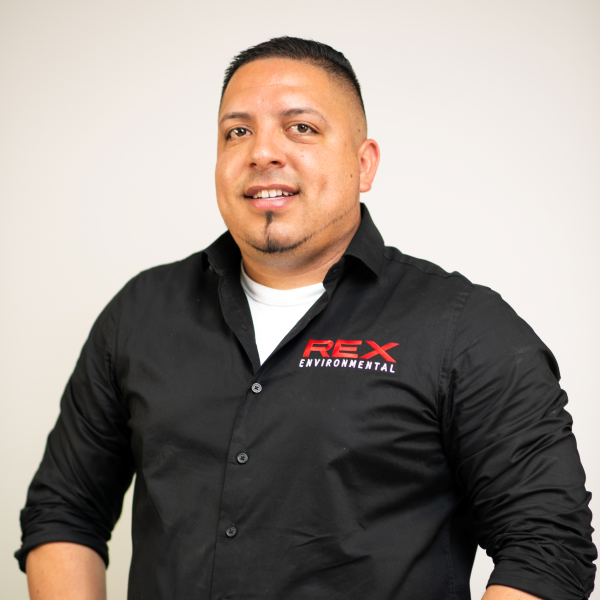 Josue Iniguez, CEO
Josue Iniguez as founder and CEO of Rex Environmental, he is driven by a deep understanding of the challenges and opportunities that come with running businesses. As our esteemed founder Josue has spent more than 15 years successfully navigating the intricacies of various industries. His hands-on experience has honed his business acumen, allowing him to develop keen insights into what it takes to thrive in today's competitive landscape.
With a proven track record of running multiple businesses, Josue brings a wealth of knowledge and expertise to Rex Environmental. His passion for entrepreneurship and his commitment to helping others succeed, building a strong team, and creating strong core values. Drawing upon his extensive experience, Josue is dedicated to guiding our team towards sustainable growth and exceptional results, while maintaining high standards to provide our clients the best possible experience.