As a leading global aerospace company, Boeing develops, manufactures and services commercial airplanes, defense products and space systems for customers in more than 150 countries. As a top U.S. exporter, the company leverages the talents of a global supplier base to advance economic opportunity, sustainability and community impact. Boeing's diverse team is committed to innovating for the future, leading with sustainability, and cultivating a culture based on the company's core values of safety, quality and integrity.
Purchasing/Contracting Needs
541710 – Research and Development in the Physical, Engineering, and Life Sciences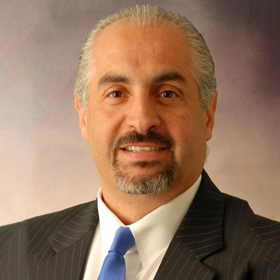 David (Dave) Eddy, Colorado Site Director
David Eddy has been with the Boeing Company for 30 years and is the Boeing Site Director for the Aurora and Colorado Springs locations.  He is the Boeing Program Manager on the GPS OCX Program and also serves as the President of the Boeing Leadership Network Association for the Colorado Chapter.  Prior to moving to Denver eight years ago from Southern California David was a Senior Manager on the National Systems Program and other Proprietary Programs. His responsibilities have included Element Systems Engineering, Mission Manager for Space Vehicle Launch & Initialization, Mission Operations Lead and Technical Subcontract Manager.  He has a BSEE from Brigham Young University and MBA from Pepperdine University Graziadio School of Business and Management. He is an avid golfer and has coached a variety of sports at the High School and Club level.
Deni Avelar, Staff Analyst